Clarkston High School bond
The Clarkston School District will continue Clarkston's commitment to replace our aging high school building with a school built to today's safety standards and equipped for today's learning. Should the measure pass in April 2023, the new facility would open in 2027-2028.
The bond supports learning
Quality facilities for quality education

Safe and secure campus

Improved career and technical education classrooms

Expanded space for community use
Voters will find this measure on the April 25, 2023 ballot. Capital construction bonds require a 60% (+1) approval rate by voters.
As indicated in the map below, the location of the proposed high school is on the current Clarkston High School site (between Chestnut and Adams and 2nd and 6th Street).
Site Overview (including current auditorium)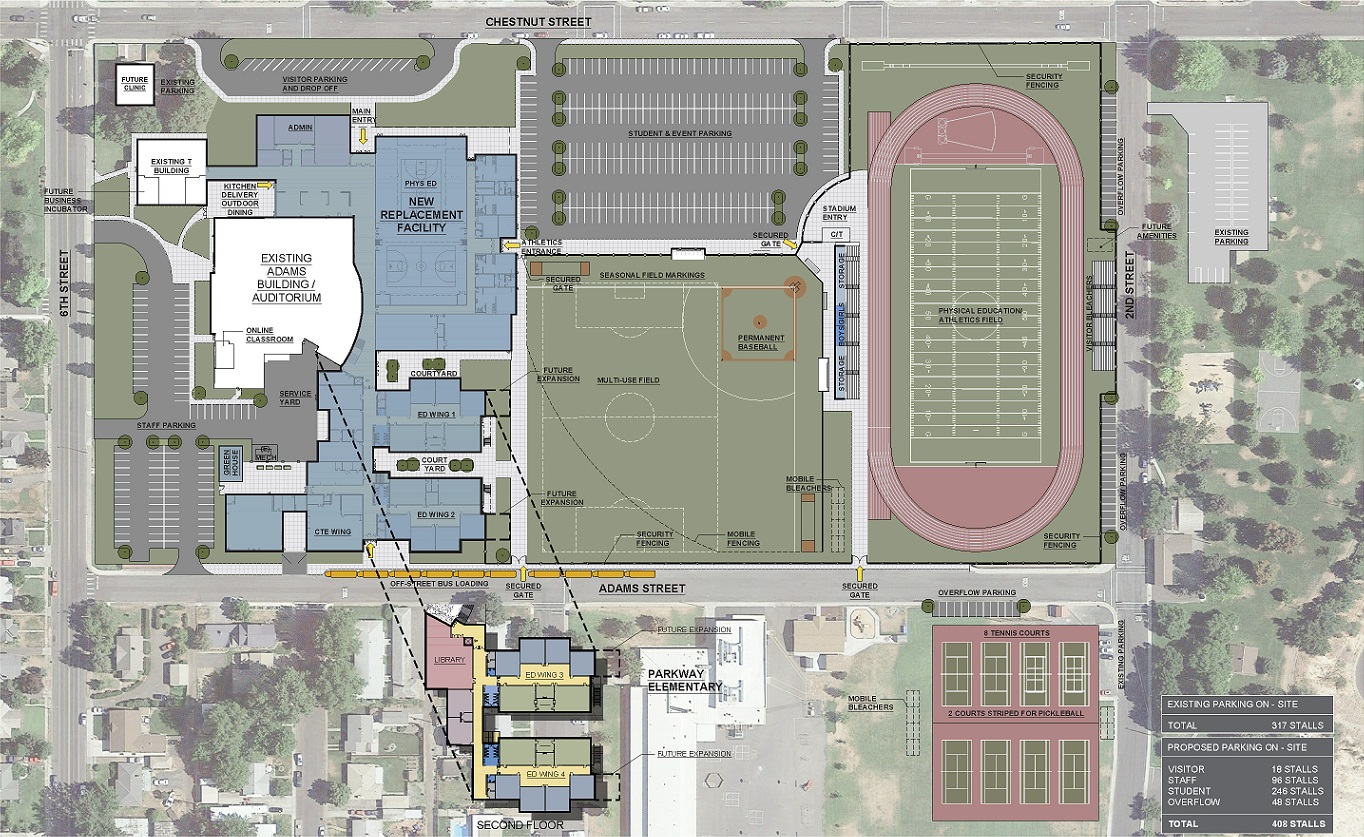 Staging Design (including current auditorium)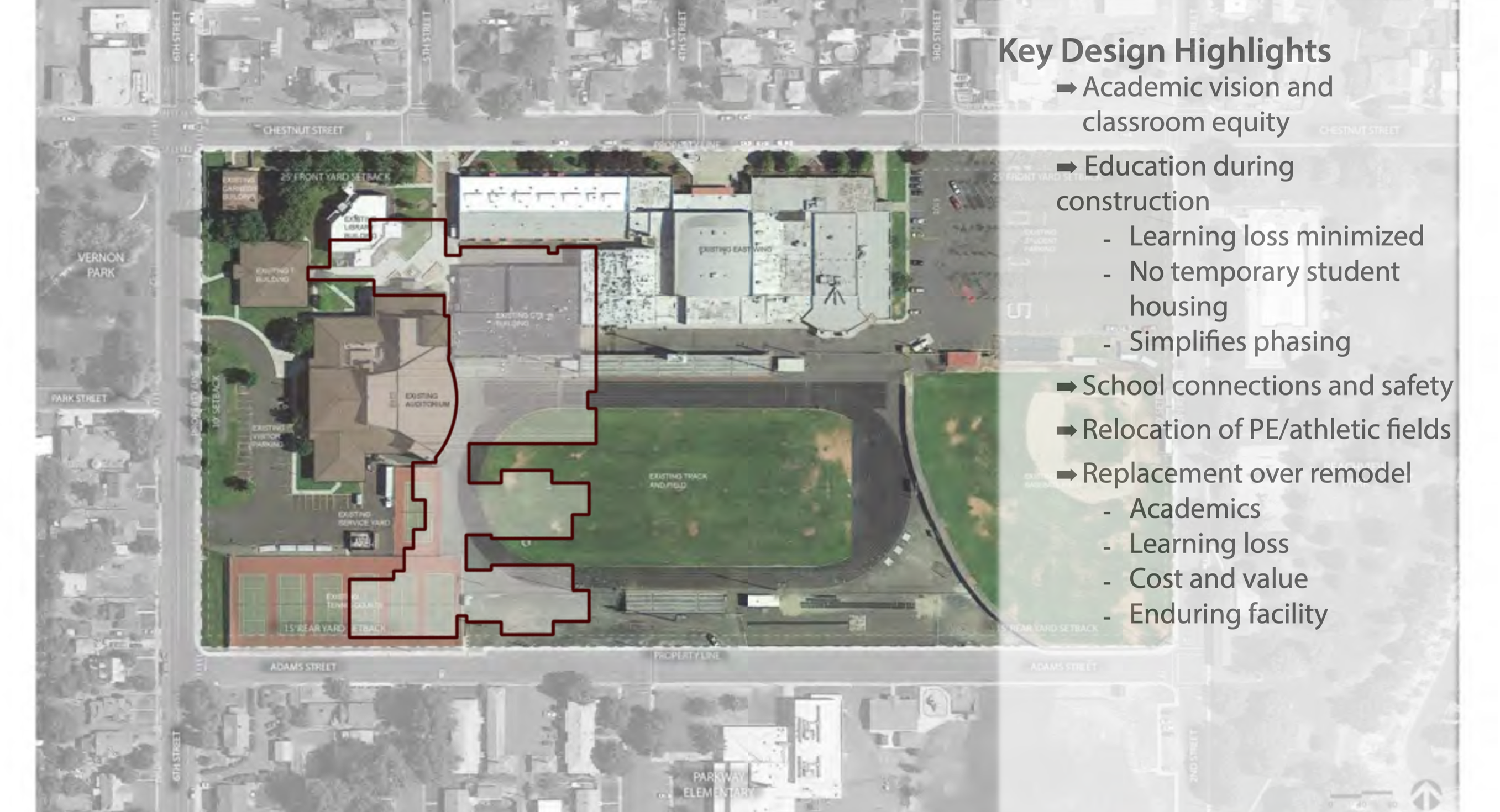 Example of one of four educational wings (each wing has six classrooms)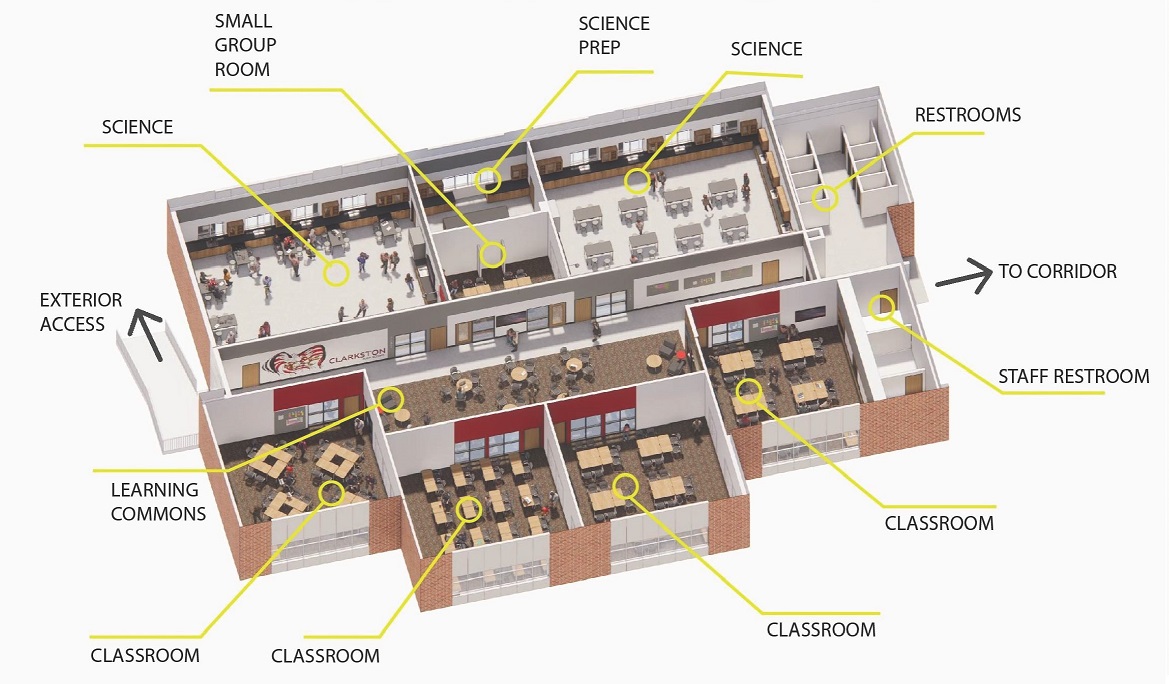 Virtual imagery of Clarkston High School campus